Exeter Clinic

The Exeter Travel Clinic can be found at No. 22, Southernhay West, Exeter, just around the corner from Exeter Cathedral and the Princesshay shopping centre. When visiting, we hope you will find the clinic relaxing, informative and inspiring. Our aim is to make sure that you feel prepared for your holiday or adventure.

Access

The clinic is on the first floor. There are a couple of steps up to the front door and then stairs to the first floor. Unfortunately we do not have a lift. If access is likely to be an issue, please contact the clinic. If you are bringing in a pushchair, these can be left in the hallway on the ground floor.

Merchandise

To prepare you fully The Exeter Travel Clinic stock a wide range of travel health related items, such as mosquito nets and repellents, water purification tablets and first aid kits. We can also advise on and supply more specialist medical kits and supplies for expeditions to remote locations.

Caring for porters

Our waiting room holds a gallery of photographs by Nick Mason, an Olympus Cameras' Top Photographer. These images can be purchased at www.summitphotographs.com. Money raised from the sale of photographs supports the International Porter Protection Group (IPPG) and the rescue post at Machermo, in the Gokyo Valley of Nepal.
Patient Guide
The Exeter Travel Clinic is committed to providing a travel medicine service unrivalled in quality and excellence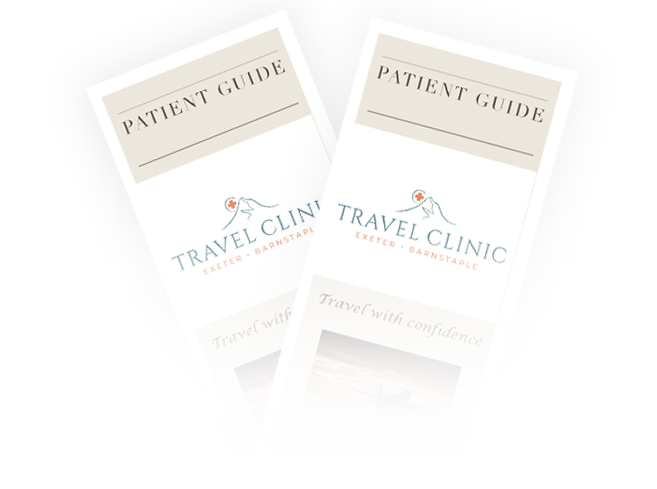 Download